Shawnda Westly, CalPERS Representative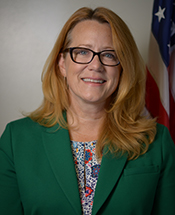 Shawnda Westly of Sacramento was appointed to the Board in 2018 and was recently served as the Board's Vice President. In addition, the Board elected Ms. Westly as its representative to serve on the CalPERS Board for 2020.
Ms. Westly is the President of Westly Consulting whose firm focuses on political, policy and legislative consulting including issue advocacy, political strategy and donor management. Clients have included statewide ballot measure campaigns, the Consumer Attorneys of California, Smart Justice California, American Civil Liberties Union, and the California Professional Firefighters, among others.
Westly served as Senior Strategist and Executive Director of the California Democratic Party from 2009-2018 where her responsibilities included employee management, organizational and campaign strategy, member engagement, fundraising and ally building.
She played a significant role in winning statewide ballot measures. In 2012, she helped to pass Proposition 30 (Education Funding) and defeat Proposition 32 (Paycheck Protection). In 2014, she worked with Governor Brown and a bi- partisan coalition to pass Propositions 1 and 2 (Water Bond and Rainy Day Fund). And in 2016, she led the effort to pass or defeat every statewide ballot measure supported or opposed by the party membership.
Westly began her career in 1994 with the State Senate under the leadership of then Senate President pro Tem Bill Lockyer, where she worked to develop district outreach programs for local State Senators. She also served State Senator Betty Karnette as her District Director, managing employees and the overall planning for the district.
Her current focus is in support of criminal justice reform policy efforts with Smart Justice California and consulting for the California Professional Firefighters.
She is a graduate of the University of California, Berkeley and lives in Sacramento with her son Max.