Kathy Baldree, State Personnel Board President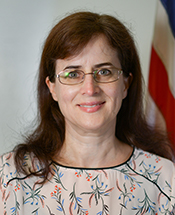 Kathy Baldree was appointed to the Board in 2018, and elected to serve as the Board's President for 2021. Most recently, Ms. Baldree served as Special Assistant and Director of Scheduling to Governor Jerry Brown, a role served in continuously from 2011-2019. From 2007-2011, she served in a similar role at the Attorney General's office, working for Brown. Prior to that, Baldree held multiple positions at Gap, Inc. in San Francisco and served as an instructor with the San Francisco Community College District.
A graduate of San Francisco State University.