Biography of Suzanne M. Ambrose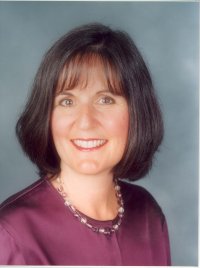 Suzanne M. Ambrose has served as the Executive Officer of the State Personnel Board since May 2007.
Ms. Ambrose's public service career spans over 30 years at five different departments in the State of California. Prior to her appointment as Executive Officer, Ms. Ambrose served as Director of the Department of Fair Employment and Housing (DFEH). She has been a staff attorney, Assistant Chief Counsel, and Chief Counsel with DFEH and a Deputy Attorney General and Supervising Deputy Attorney General in the Attorney General's Office. Ms. Ambrose has also worked for the State Controller's Office and the Chancellor's Office of the California Community Colleges.
She received her Bachelor of Arts degree from the University of California, Berkeley, and her Juris Doctor degree from the University of the Pacific, McGeorge School of Law.
Ms. Ambrose currently serves on the Executive Committee of the Public Law Section of the California Lawyers Association. She previously served as Chair of the Executive Committee of the Labor and Employment Law Section of the California State Bar, and a member of the California Governor's Committee on Employment of People with Disabilities, the Division of the State Architect's Implementation Committee for the California Certified Access Specialist Program, and California Association of Workplace Investigators.