Lauri Shanahan, Member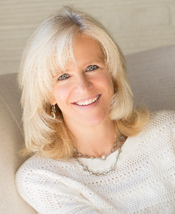 Lauri Shanahan of San Francisco was appointed to the Board in 2012, and recently served as the Board's President. Ms. Shanahan is currently the principal of Maroon Peak Advisors, a consulting firm providing strategic and operational advisory services in the retail and consumer product sectors. She also currently serves on the board of directors for Deckers Outdoor Corporation, Cedar Fair Entertainment Company, and Treasury Wine Estates. Previously, Ms. Shanahan held multiple positions at Gap Inc. from 1992 to 2008, including Chief Administrative Officer and Chief Legal Officer. Ms. Shanahan was an associate at a national law firm in San Francisco from 1987 to 1992.
She received her Juris Doctorate from the University of California, Los Angeles, and her Bachelor of Science in Finance from the University of Colorado.